---
School Teams Chess Championships 2023
The Namibia Chess Federation (NCF) hosted the annual School Teams Chess Championships on Saturday, September 30, 2023 at the Pro-Ed Academy Private School in Swakopmund. The event was attended by 168 individuals of school going age across the country.
The championships were divided into three categories: primary school, secondary school and
academies. In the Primary schools category, the winners were:
St Pauls Primary School Team A
Katsvara Tapiwanashe
Sihlahla Genius
Kanelombe Leon
Kanelombe Shaun
In the Secondary Schools category, the winners were:
Jan Mohr Secondary School Team A
Heita Junior
Ikumba Jackson
Angula Sibusiso
Muundjua Mbahimwa
In the Academy category, the winners were: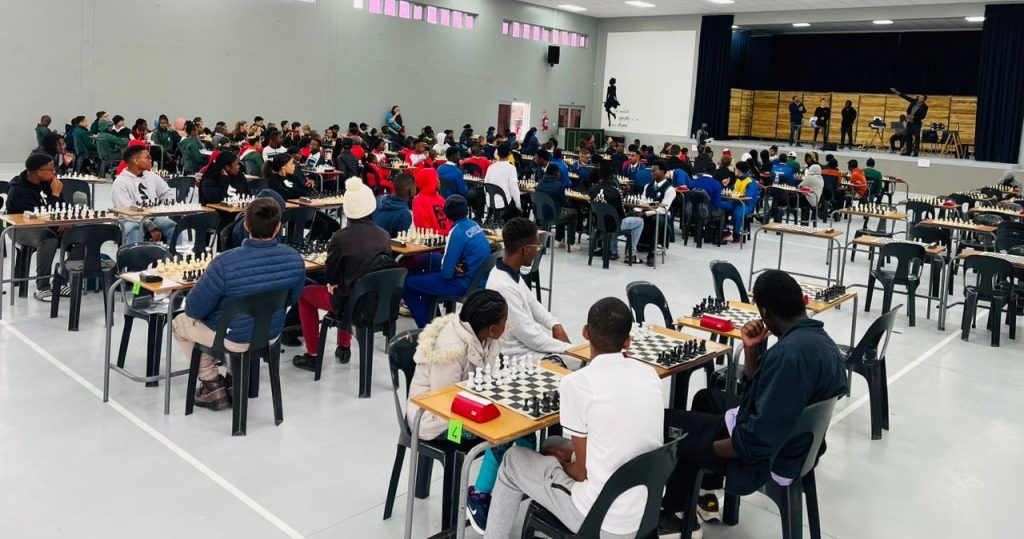 Zandel Chess Academy A
Gaoseb Manfredo
Jane Galeshewe
Jane Ditshaba
Kotzee Jazzmo
The NCF was pleased with the turnout for the event and the level of competition. The federation
is committed to promoting chess in schools and providing opportunities for young people to
develop their chess skills. The NCF is also thankful to Pro-Ed Academy Private School for providing their amazing facilities
to host the event, including the Namibian Schools Sports Union. The NCF is looking forward to hosting the school teams chess championships again next year.
The event was a great success, with students from all over the country competing in a friendly
and supportive environment. The NCF was pleased to see so many young people interested in
chess, and is committed to providing opportunities for them to develop their skills. The
federation is also grateful to the schools and academies who made it possible for the
READ OUR OTHER ARTICLES